Abseiling Castle Bad Bentheim
A truly unique activity, abseiling from the castle in Bad Bentheim! This medieval castle is situated a few kilometers across the Dutch / German border, close to Enschede, Hengelo and Osnabrück. Perhaps the only castle in the world witch gives us the opportunity to organize this activity!
Abseiling from the castle is possible during its opening hours, an not available at public holidays because it is too crowded at these days.
We use the 30 meter high Pulverturm (Gunpowder-tower), the abseil ends at the courtyard. This activity includes the entry-fee for the castle, so feel free to visit this very good conserved monument.
Bad Bentheim has a lot of bars and restaurants to end this activity with a drink or a meal.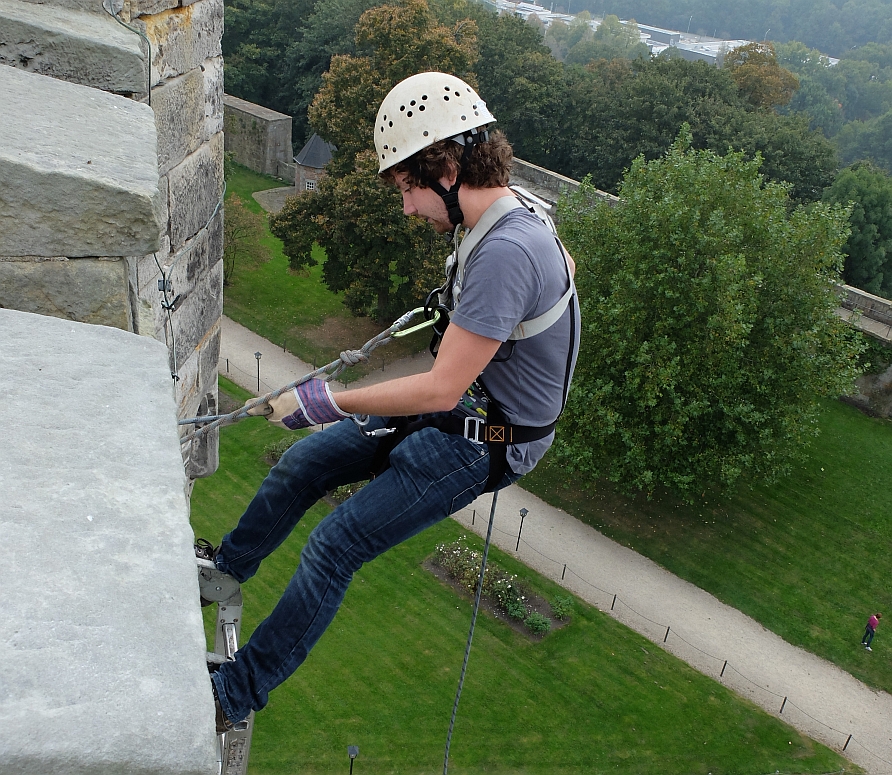 Abseiling Castle is a nice combination with Archery