Army Kitchen Catering
An authentic Army Kitchen from the Dutch Army, build in 1956. We use wood to heat it up, a smoking chimney, a perfect way to cater groups in the middle of nowhere! The capacity is up tot 200 persons.
For example:
Farmers Soup
Jacket Potato
Sandwiches Ham &  Honeysauce
Hotdogs with Sauerkraut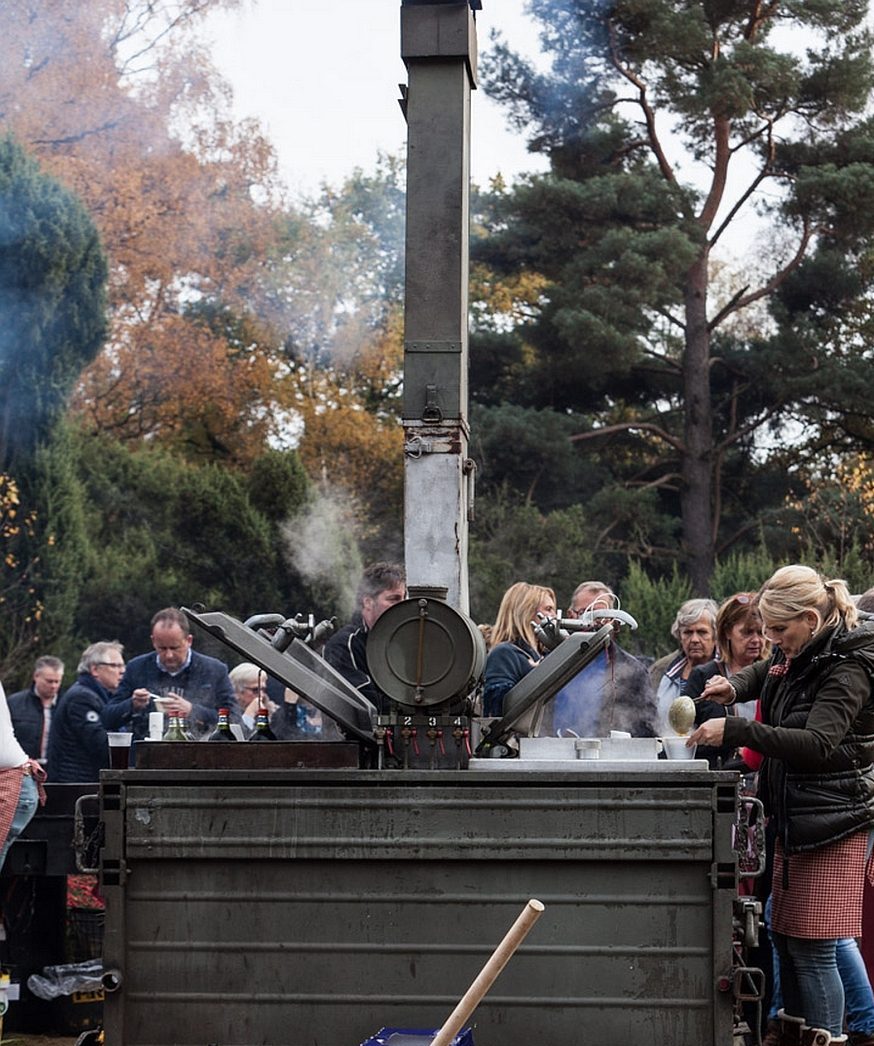 The kitchen is self-supporting. We don't need electricity, the only thing we don't want is cooking with it inside a building. Feel free to call our office for prices and possibilities.