Zip-lines & Abseiling
In the forest at our home base "Het Lutterzand" we have a challenging ropes course, consisting of different zip-lines and an Abseil. The longest zip-line is 70 meters, and starts at a height of 10 meters. Off course safely secured with climbing harnesses and life lines! The course ends with an Abseil from 10 meters. Our instructors keep a good eye on your safety, and assist for a smooth Abseil back to the ground.
This activity is physically not very exhausting, but very exciting! Minimum length for this activity is 1,50 meter.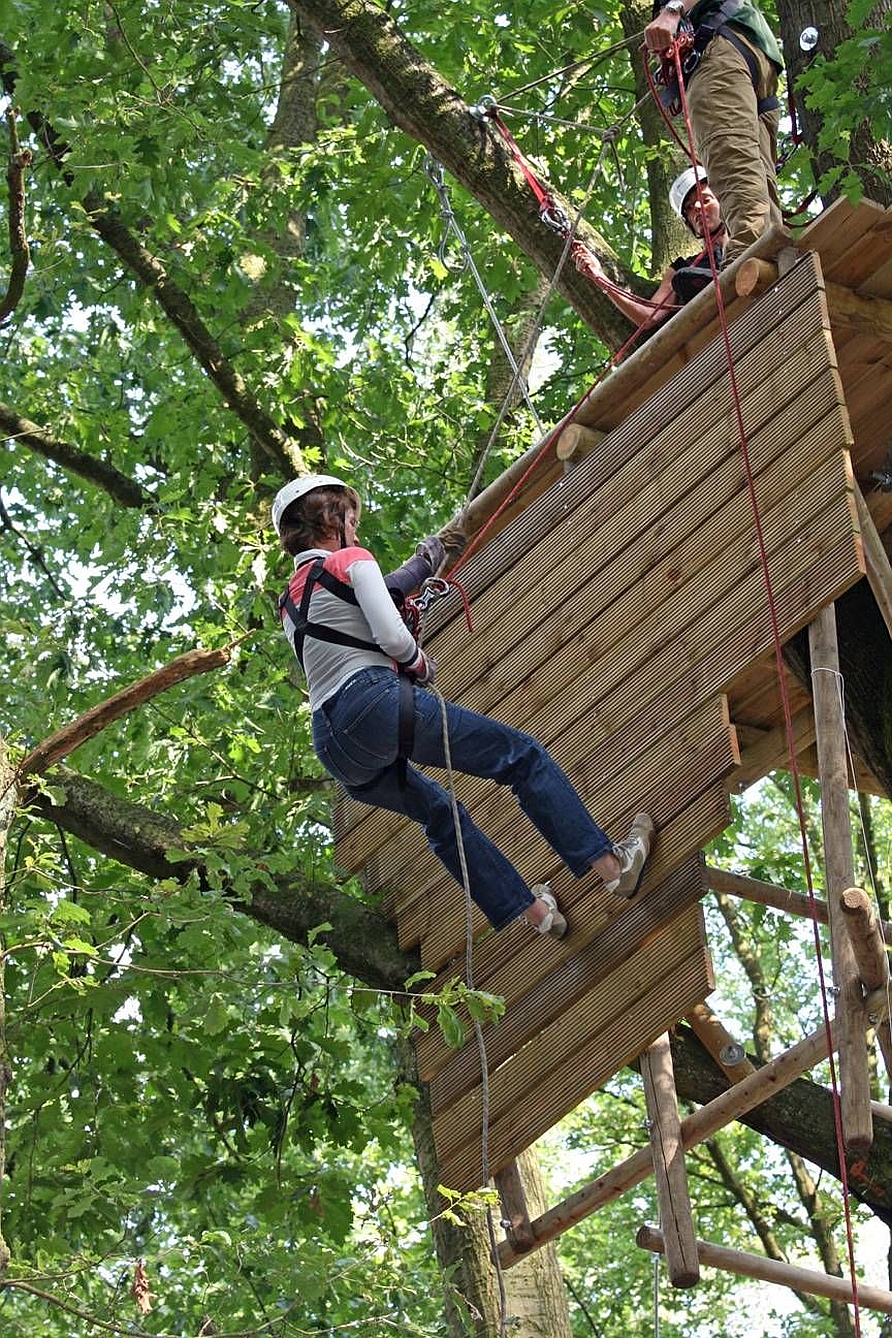 These Zip-lines and Abseil combine great with Archery, Mountainbiking or Canoeing at the Dinkel