Beachgolf
How is your swing? Try to get the floating golfballs on the floating green! The hole is the size of a bucket, so it is possible! Actually, in 2011 Mr. Lammertink from Albergen succeeded, and we offered him a 4×4 training in one of our Land Rover Defenders!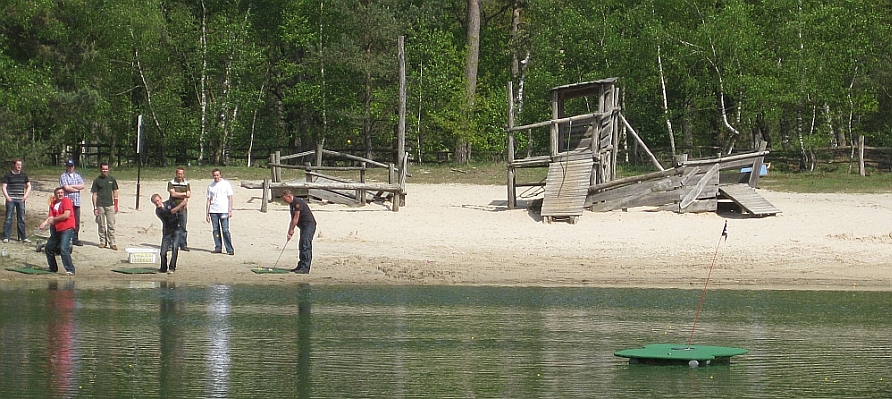 We organize this activity at our home base in De Lutte or at the pond near to the castle at Bad Bentheim.
Great in combination with Archery.