Land Rover Driving Experience
The most outrageous training possible; a Land Rover Driving Experience!
During our Land Rover Driving Experience we teach you the art of true off road driving. As slow as possible, as fast as necessary!
The events take place at different off road area's at the eastern part of the Netherlands, or just across the border in Germany. Half a day as a break for your congress, of a whole day for the ultimate 4×4 experience!
The whole day package is situated near Fürstenau (Osnabrück). A former 400 ha. military terrain is transformed into mud-paradise! Hotels and restaurants are available within a few kilometers.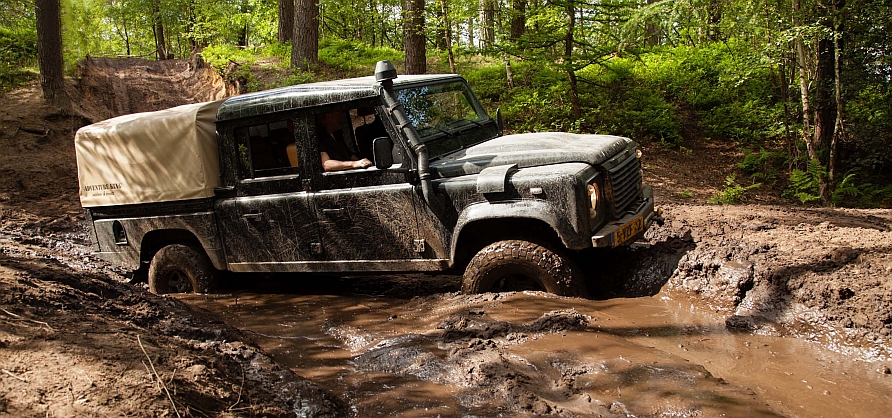 No time for a whole day package? We have two serious alternatives! Just across the border at our office in De Lutte is a former NATO rocket base. The off road track at this base makes it possible to enjoy a lot of obstacles and exercises in a relatively short time. In combination with beautiful Greenlaning-tours from almost any Hotel or accommodation in Twente  it's a great half-day activity!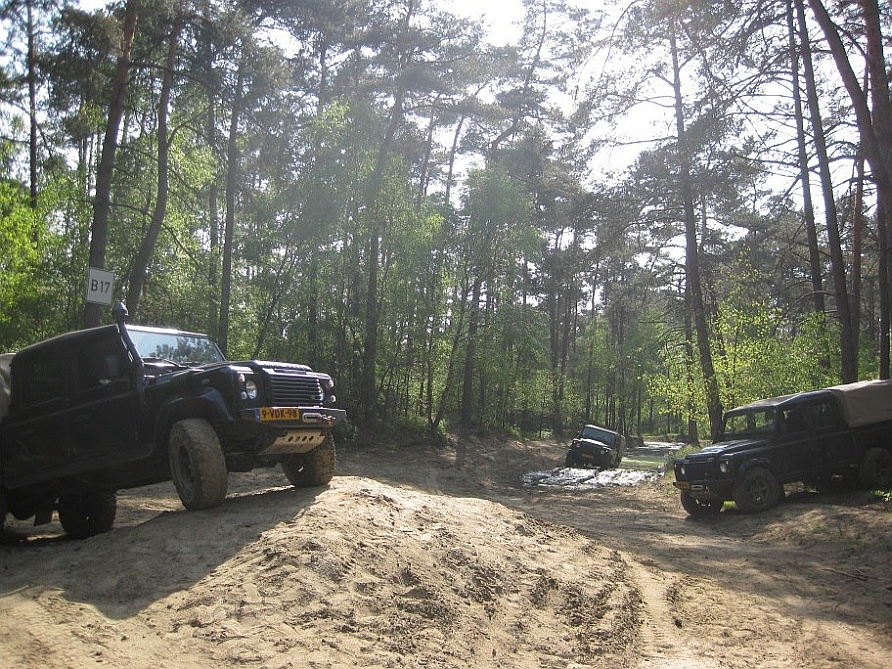 The Land Rover Driving Experience!
The ultimate congress break during your conference in Twente, or superb activity for your Bachelor Weekend!